Current Research Opportunities
Summer 2020
Project Title: The effect of Ecologically-based Pest Management on Wildlife and Human Health
Location: Cuu Long Rice Research Institute in Vietnam
Small-scale agricultural workers and farmers around the developing world often come from the most economically disadvantaged groups in society. In Southeast Asia for many of these farmers, crop yield in any one year is critical to their overall food security. Appropriate pesticide use can make a large difference in their annual food availability, but it may come with risks to the farmers' overall health through persistent, low-dose exposure to these chemicals (English et al. 2012).
The Cuu Long Rice Research Institute (CLRRI) in the Mekong Delta Region of Vietnam is interested in limiting this risk to both wildlife and human populations. We will use amphibians found in the rice fields to evaluate whether 1) exposure to pesticides used in rice fields affects endocrine function, and 2) whether use of ecologically based management systems may reduce this risk. Students will work closely with CLRRI staff in their experimental fields to evaluate the effect of different management techniques on aquatic vertebrate endocrine health.
Prior to departure, students will work with Dr. Propper to understand Responsible Conduct of Research, develop their specific research projects, get appropriate approvals, visas, and immunizations and understand how their project fits into the broader picture of Global Health Disparities.
Upon arrival at CLRRI, students will undergo training in rice crop-management techniques. Following the training, they will work together with CLRRI researchers and Dr. Propper to implement the research program.
Selected students will attend a preparatory course at NAU during the spring of 2020 prior to departing to their international study site for 8 weeks. Upon return to the U.S., students participate in discussions, exit interviews, and data analysis, and are expected to summarize and present their data to research mentors and the NAU and Flagstaff community.
Program Benefits
Round-trip airfare from Sky Harbor International Airport (Phoenix, Arizona) to international study site
Housing and meals at international site
International health Insurance and laboratory supplies paid while abroad
College credit (minimum 3 credit hours)
Tuition and fees up to $2,000
Monthly stipends of up to $1200/month for undergraduate students and up to $1600/month for graduate students to offset other travel and living expenses
Program Dates
December 16, 2019: Application cycle open
January 24, 2020: Application and all supporting materials due by 5pm Mountain Standard Time
January 27, 2020—mid-February, 2020: Interview candidates for 2018 MHIRT program
Mid-March—mid-May 2020: International Research Methods course at Northern Arizona University (required)
Late May 2020: Pre-departure training on Northern Arizona University campus
June-July 2020: International research experience
August 2020: Return to the United States
August 2020: Meet on NAU campus. Review and summarize research data; participate in exit evaluations, return equipment and prepare research presentations
August 2020: Research and cultural presentations given to Northern Arizona University faculty and staff and community
Eligibility Requirements
This program is supported by the National Institute on Minority Health and Health Disparities of the National Institutes of Health under Award Number T37MD008626.
Qualified applicants will meet the following guidelines:
Have a GPA of 3.0 or higher
Currently a Sophomore, Junior, or Senior
Must be citizens or non-citizen nationals of the United States or were lawfully admitted U.S. permanent residents and are undergraduate, master's or doctoral students enrolled at Northern Arizona University, Coconino Community College or Diné College.
Must be from at least one of the following underrepresented groups studying biomedical, health, natural, behavioral, clinical and social sciences:

American Indians and Alaska Natives, Blacks and African Americans, Hispanic Americans or Latinos, Asian Americans, Native Hawaiians and other Pacific Islanders
Or from a rural area
Or from a low socio-economic group
Definitions for Determining Eligibility
From a rural area
To see if you qualify to apply for the MHIRT program based on being from a rural area, enter your hometown address in the Am I Rural Tool to obtain a Core Based Statistical Areas (CBSAs) designation of Metropolitan, Micropolitan, or Rural.
Prospective trainees from areas with Micropolitan or Rural CBSAs designations are eligible to apply for MHIRT based on being from a rural area.
From a low socio-economic group
Low-income individuals are defined as individuals who come from a family with an annual income below established low-income thresholds. These thresholds are based on family size, published by the U.S. Bureau of the Census; adjusted annually for changes in the Consumer Price Index; and adjusted by the Secretary for use in all health professions programs. The Secretary periodically publishes these income levels. For individuals from low income backgrounds, the grantee must be able to demonstrate that such candidates (a) have qualified for Federal disadvantaged assistance; or (b) have received any of the following student loans: Health Professional Student Loans (HPSL), Loans for Disadvantaged Student Program; or have received scholarships from the U.S. Department of Health and Human Services under the Scholarship for Individuals with Exceptional Financial Need.
Supporting Materials
1. Unofficial Transcript*
Download your unofficial transcript from LOUIE and email PDF to Holly.Wheeler@nau.edu to submit.
2. Two Letters of Recommendation
The letters of recommendation must be sent by the person writing this letter, not by you. They should send their letters to Holly.Wheeler@nau.edu before the deadline. Be sure to give your recommender plenty of time (at least two weeks) to write a letter before the due date, as we will not accept late letters of recommendation.
For information on what recommendation letters should look like, visit Tips for Recommenders on the NAU International Scholarship & Fellowship site.
Application and Supporting Materials Deadline is January 24, 2019.
* PLEASE NOTE: NO LATE APPLICATIONS OR MATERIALS WILL BE ACCEPTED FOR ANY REASON.
Visit the program application site for more information.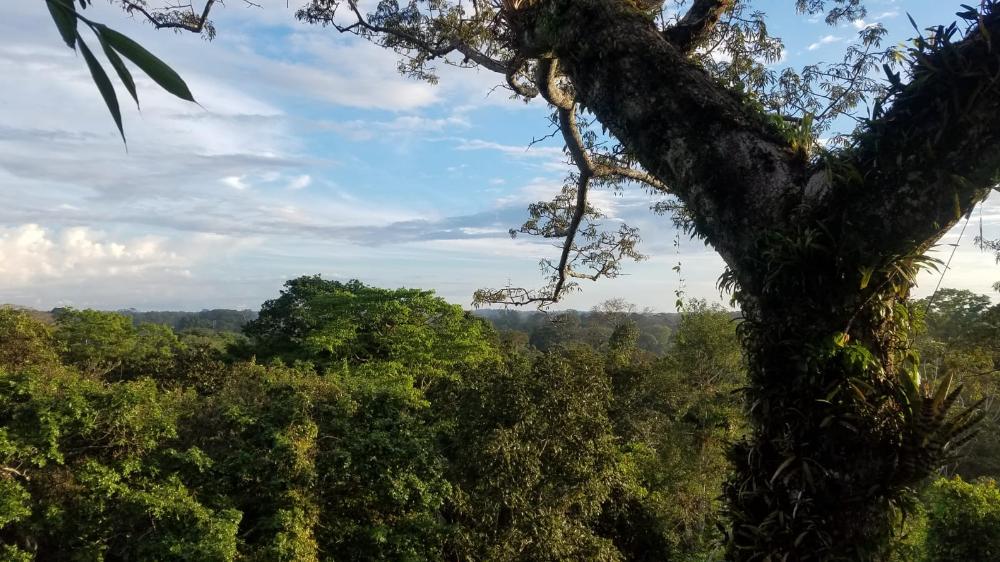 Previous Years